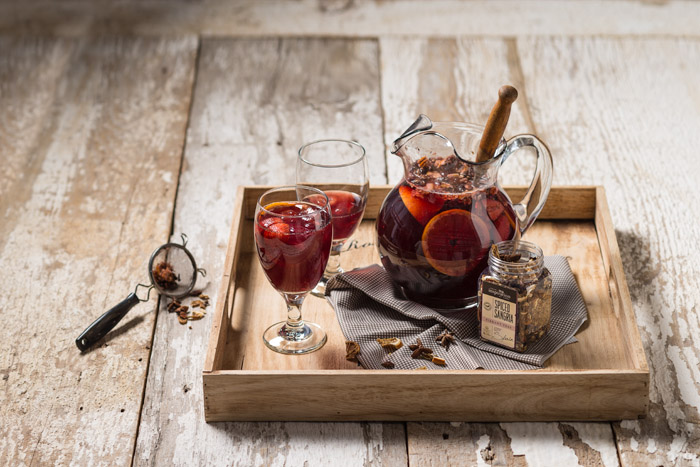 Your Inspiration at Home
Another sangria, please.
Food photography always poses a unique challenge. And with this assignment for our client, Your Inspiration at Home, the task extended to showcasing not only the finished foods, but also the raw spice blends in some creative and appetizing ways.
The detail in these photos, which will be used for a variety of upcoming client needs, truly shows off the richness, textures and complexities of these exciting blends of authentic international products.
As the photo shoot wound down, we thought it appropriate to also conduct some product sampling (for research purposes). The unanimous feedback: sangria does indeed go well with chips and salsa. Who would've thought?