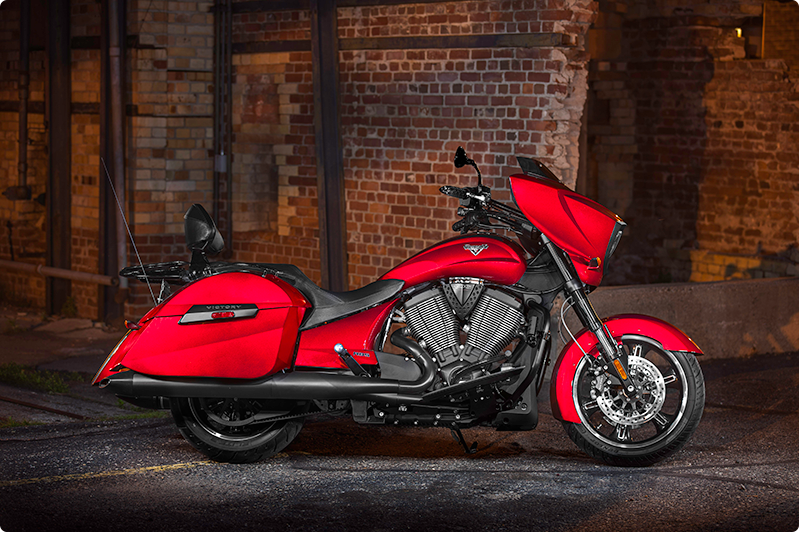 Polaris - Victory Motorcycles
Victorious.
Imagine dragging knuckles to get the shot at 50 miles per hour. That's what Adventure™ Studios' photographer John Linn did on a recent shoot for Victory® Motorcycles and Accessories.
Linn knew he wanted the camera right above the asphalt, as close as possible to the subject bikes. So he had a custom steel cage built that mounts to the front and rear receiver hitches of the Adventure Studios pickup truck. Precision riders, a dedicated chase driver, headset communication, and gyro stabilization made the running shots possible. The beautiful area around Lake Pepin in southeastern Minnesota did not disappoint as our backdrop.
Adventure hired assistance from the Six-Speed production team, and made efficient work of satisfying the shot list provided by Victory® Motorcycles and Accessories' agency, Planet Propaganda, to get these shots and more within the two day shoot.